The Hardships of Entrepreneurship
Victor Lim
on 17:06 06/12/18
The Hard Thing About Hard Things is written by Ben Horowitz. He shows the lonely times and hard decisions CEOs face and what it takes to build great companies. (These are excerpts from his book.)
"The death of a dream is the day that you stop believing in the work it takes to get there." - Chris Burkmenn
There's no recipe for building a high-tech company; there's no recipe for leading a group of people out of trouble; there's no recipe for making a series of hit songs; there's no recipe for playing NFL quarterback; and there's no recipe for motivating teams when your business has turned to crap. That's the hard thing about hard things—there is no formula for dealing with them. Nonetheless, there are many bits of advice and experience that can help with the hard things.
---
"Nobody cares, just coach your team."
That might be the best CEO advice ever. Because, you see, nobody cares. When things go wrong in your company, nobody cares. The media don't care, your investors don't care, your board doesn't care, your employees don't care, and even your mama doesn't care.
Nobody cares.
And they are right not to care. A great reason for failing won't preserve one dollar for your investors, won't save one employee's job, or get you one new customer. It especially won't make you feel one bit better when you shut down your company and declare bankruptcy.
All the mental energy used to elaborate your misery would be far better used trying to find the one seemingly impossible way out of your current mess. Spend zero time on what you could've done and devote all of your time to what you might do.
Because in the end, nobody cares; just run your company.
---
ON BEING A CEO
"Tip to aspiring entrepreneurs: if you don't like choosing between horrible and cataclysmic, don't become a CEO."
"It's the moments where you feel most like hiding or dying that you can make the biggest difference as a CEO."
---
THE MOST DIFFICULT CEO SKILL
By far the most difficult skill I learned as CEO was the ability to manage my own psychology. Over the years, I've spoken to hundreds of CEOs, all with the same experience. Nonetheless, very few people talk about it and I have never read anything on the topic. It's like the fight club of management: The first rule of the CEO psychological meltdown is don't talk about the psychological meltdown.
"If I'm Doing a Good Job, Why Do I Feel so Bad?"
The first problem is that everybody learns to be a CEO by being a CEO. No training as a manager, general manager, or in any other job actually prepares you to run a company. The only thing that prepares you to run a company is running a company. This means that you will face a broad set of things that you don't know how to do that require skills you don't have.
But, everybody will expect you to know how to do them, because, well, you are the CEO. I remember when I first became CEO, an investor asked me to send him the "cap table." I had a vague idea of what he meant, but I didn't actually know what the format was supposed to look like. It was a silly little thing and I had much bigger things to worry about, but everything is hard when you don't actually know what you are doing. I wasted quite a bit of time sweating over that stupid spreadsheet.
Even if you know what you are doing, things go wrong. Things go wrong because building a multifaceted human organization to compete and win in a dynamic, highly competitive market turns out to be really hard. If you manage a team of ten people, it's quite possible to do so with very few mistakes or bad behaviors. If you manage an organization of one thousand people, it is quite impossible.
At a certain size, your company will do things that are so bad that you never imagined that you'd be associated with that kind of incompetence. Seeing people fritter away money, waste each other's time, and do sloppy work can make you feel bad.
If you are the CEO, it may well make you sick. And to rub salt into the wound and make matters worse, it's your fault.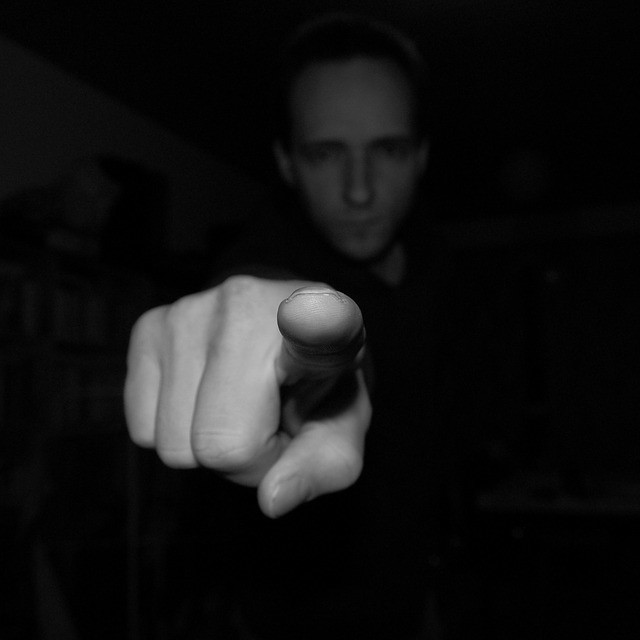 ---
NOBODY TO BLAME
When people in my company would complain about one thing or another being broken, such as the expense reporting process, I would joke that it was all my fault. The joke was funny, because it wasn't really a joke.
Every problem in the company was indeed my fault. As the founding CEO, every hire and every decision that the company ever made happened under my direction. Unlike a hired gun who comes in and blames all of the problems on the prior regime, there was literally nobody for me to blame. If someone was promoted for all the wrong reasons, that was my fault. If we missed the quarterly earnings target, that was my fault. If a great engineer quit, that was my fault. If the sales team made unreasonable demands on the product organization, that was my fault. If the product had too many bugs, that was my fault.
---
Given this stress, CEOs often make one of the following two mistakes:
1. They take things too personally.
2. They do not take things personally enough.
In the first scenario, the CEO takes every issue incredibly seriously and personally and urgently moves to fix it. This usually results in one of two scenarios. If the CEO is outwardly focused, she ends up terrorizing the team to the point where nobody wants to work at the company anymore. If the CEO is inwardly focused, she ends up feeling so sick from all the problems that she can barely make it to work in the morning.
In the second scenario, in order to dampen the pain of the rolling disaster that is the company, the CEO takes an attitude: "It's not so bad." In this view, none of the problems is actually that bad and they needn't be dealt with urgently. By rationalizing away the issues, the CEO feels better about herself. The problem is that she doesn't actually fix any of the problems and the employees eventually become quite frustrated that the chief executive keeps ignoring the most basic problems and conflicts. Ultimately, the company turns to crap.
Ideally, the CEO will be urgent yet not insane. She will move aggressively and decisively without feeling emotionally culpable. If she can separate the importance of the issues from how she feels about them, she will avoid demonizing her employees or herself.
---
DON'T PUNK OUT AND DON'T QUIT
As CEO, there will be many times when you feel like quitting. I have seen CEOs try to cope with the stress by drinking heavily, checking out, and even quitting. In each case, the CEO has a marvelous rationalization about why it was okay for him to punk out or quit, but none of them will ever be great CEOs.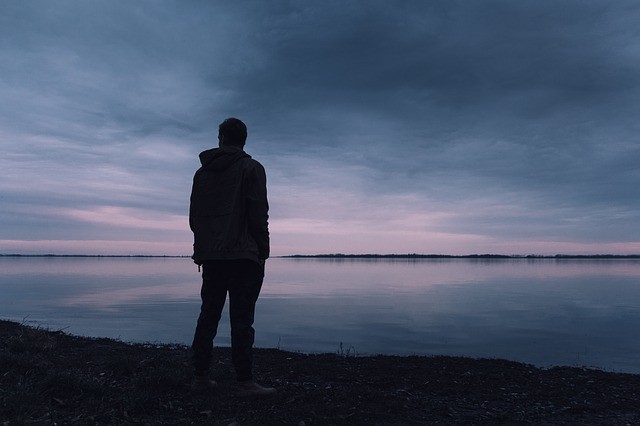 Great CEOs face the pain.
They deal with the sleepless nights, the cold sweats, and "the torture." Whenever I meet a successful CEO, I ask them how they did it. Mediocre CEOs point to their brilliant strategic moves or their intuitive business sense or a variety of other self congratulatory explanations. The great CEOs tend to be remarkably consistent in their answers. They all say, "I didn't quit."
---
MAKING YOURSELF CEO
The other day, a friend asked me whether CEOs were born or made. I said, "That's kind of like asking if Jolly Ranchers are grown or made. CEO is an unnatural job."
Most people actually assume the opposite—CEOs are born, not made. I often listen as other venture capitalists and board members rapidly evaluate a founder and conclude that she's not "CEO material." I am not sure how they figure these things out so fast. It generally takes years for a founder to develop the CEO skill set and it is usually extremely difficult for me to tell whether she will make it. In athletics, some things, like becoming a sprinter, can be learned relatively quickly because they start with a natural motion and refine it.
Others, like boxing, take much longer to master because they require lots of unnatural motions and lots of specific technique. For example, when going backward in boxing it's critically important to pick up your back foot first, because if you get hit while walking backward the natural way—picking up your front foot first—it often leads to getting knocked cold. Learning to make this unnatural motion feel natural takes a great deal of practice. If you do what feels most natural as a CEO, you may also get knocked cold.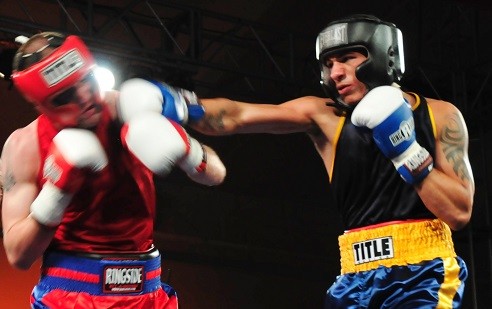 Being CEO also requires a broad set of more advanced skills, but the key to reaching the advanced level and feeling like you were born to be CEO is mastering the unnatural. If you are a founder CEO and you feel awkward or incompetent when doing some of these things and believe there is no way that you'll be able to do it when your company is one hundred or one thousand people, welcome to the club. That's exactly how I felt. So did every other CEO I've ever met. This is the process.
This is how you get made.
---
THE FINE LINE BETWEEN FEAR AND COURAGE
"What's the difference between a hero and a coward? No difference. Only what you do. They both feel the same. They both fear dying and getting hurt. The coward refuses to face up to what he's got to face. The hero is more disciplined and he fights those feelings off and he does what he has to do. But they both feel the same, the hero and the coward. People who watch you judge you on what you do, not how you feel." - CUS D'AMATO, Legendary Boxing Trainer
It is natural to do things that make people like you. It enhances your chances for survival. Yet to be a good CEO, you must do many things that will upset people in the short run.
COURAGE, LIKE CHARACTER, CAN BE DEVELOPED
In life, everybody faces choices between doing what's popular, easy, and wrong versus doing what's lonely, difficult, and right. These decisions intensify when you run a company, because the consequences get magnified a thousandfold.
Every time you make the hard, correct decision you become a bit more courageous and every time you make the easy, wrong decision you become a bit more cowardly. If you are CEO, these choices will lead to a courageous or cowardly company.
In my experience as CEO, I found that the most important decisions tested my courage far more than my intelligence. The right decision is often obvious, but the pressure to make the wrong decision can be overwhelming. It starts with small things.
---
THE STRUGGLE
The Struggle is the land of broken promises and crushed dreams. The Struggle is a cold sweat. The Struggle is where your guts boil so much that you feel like you are going to spit blood. The Struggle is not failure, but it causes failure. Especially if you are weak. Always if you are weak. Most people are not strong enough.
Every great entrepreneur from Steve Jobs to Mark Zuckerberg went through the Struggle and struggle they did, so you are not alone. But that does not mean that you will make it. You may not make it. That is why it is the Struggle.
The Struggle is when you wonder why you started the company in the first place.

The Struggle is when people ask you why you don't quit and you don't know the answer.

The Struggle is when your employees think you are lying and you think they may be right.

The Struggle is when food loses its taste.

The Struggle is when you don't believe you should be CEO of your company. The Struggle is when you know that you are in over your head and you know that you cannot be replaced. The Struggle is when everybody thinks you are an idiot, but nobody will fire you. The Struggle is where self-doubt becomes self-hatred.

The Struggle is when you are having a conversation with someone and you can't hear a word that they are saying because all you can hear is the Struggle.

The Struggle is when you want the pain to stop. The Struggle is unhappiness.

The Struggle is when you go on vacation to feel better and you feel worse.

The Struggle is when you are surrounded by people and you are all alone. The Struggle has no mercy.

The Struggle is where greatness comes from.
---
SOME STUFF THAT MAY HELP
There is no answer to the Struggle, but here are some things that helped me: Don't put it all on your shoulders. It is easy to think that the things that bother you will upset your people more. That's not true. The opposite is true. Nobody takes the losses harder than the person most responsible. Nobody feels it more than you. You won't be able to share every burden, but share every burden that you can. Get the maximum number of brains on the problems even if the problems represent existential threats.
Don't take it personally. The predicament that you are in is probably all your fault. You hired the people. You made the decisions. But you knew the job was dangerous when you took it. Everybody makes mistakes. Every CEO makes thousands of mistakes. Evaluating yourself and giving yourself an 'F' doesn't help. Remember that this is what separates the men from the boys. If you want to be great, this is the challenge. If you don't want to be great, then you never should have started a company.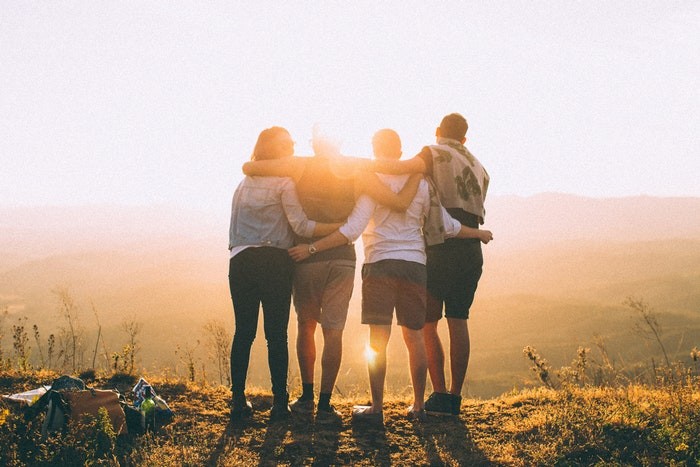 Personal Friends
No matter who you are, you need two kinds of friends in your life. The first kind is one you can call when something good happens, and you need someone who will be excited for you. Not a fake excitement veiling envy, but a real excitement. You need someone who will actually be more excited for you than he would be if it had happened to him. The second kind of friend is somebody you can call when things go horribly wrong—when your life's on the line and you only have one phone call. Who is it going to be?
---
Conclusion
Being a good company doesn't matter when things go well, but it can be the difference between life and death when things go wrong.

Things always go wrong.

Being a good company is an end in itself.
On my grandfather's tombstone, you will find his favorite Marx quote: "Life is struggle."
I believe that within that quote lies the most important lesson in entrepreneurship: Embrace the struggle.
---